Who is a tea planter?
Tea planters are people who bring a smile to your face every time you have a cup of tea. They are adventurers and men of the soil.

Every planter has braved malaria-ridden jungles, dangerous wild games, and tribals to grow the finest teas on earth. They have toiled in the harsh sun during summer, stood in the rain during the monsoon, and fought the cold during winter. They silently attest to the hard conditions under which the tea industry was founded.

These are a rare breed of men who have overcome a lot of trouble to build a great business over two centuries. They manage huge tea gardens some, spread over 700 hectares most of them larger than modern cities like Mumbai and Gurgaon. They know every section of the garden by heart, can spot a missing tree, listen to the sound of machinery in the factory and tell you what's wrong, and yes, they can predict rain and hail.

These are men with hearts of gold because they look after the labour and children on the tea estate. They care for their safety and wellbeing.

These are the men who produce the world's most consumed beverage: Tea.

This is a tribute to those generations of tea planters who carried the torch and kept the flag flying high, as they continue to do to this day. These are the men who can tell you countless stories about what goes into making your cup of tea.
It all started in Darjeeling when Late SP Puri, came to Darjeeling in 1935 and liked it so much that he settled there. He married Savitri in 1936, and they had four children. The Puri family had a pharmacy and chemist store by the name "Puri & Co,".

Narendra, their second son, was born in Darjeeling in 1942. He did his schooling at St. Joseph's School and completed his graduation in economics from St. Joseph's College in Darjeeling. He joined the tea estates as an assistant manager in 1966.

His son Divya was born in 1971 at the Thurbo tea estate in Darjeeling and was the second generation to study at St. Joseph's School. He spent his childhood in the tea gardens and went on to join Duncans Tea as a tea taster.

The Puri family has been in Darjeeling for 86 years and is among the oldest families in the Himalayan town. The family owns a heritage home 'Vernon Lodge' in Darjeeling.
Vernon Lodge
How TeaCupsFull was born?
Shikha Puri got married in Puri family in 2006 and as a family ritual would visit Darjeeling home every year. This was in one of the visits to the tea estate that she realised that while India produced the best tea in the world, the good teas were all exported leaving mediocre teas for the domestic market. Her friends would visit abroad and would buy and bring Indian teas from there back to India.

This didn't feel right.

She realised the gap and decided to bridge it and bring good teas for tea lovers in India. She left her flourishing career in advertising and joined hands with her father in law and her husband and together they formed TeaCupsFull..
TeaCupsFull Promise
The drive behind TeaCupsFull is purely our passion for tea. Tea is in Puri family's DNA. Whatever we do truly revolves around our love for tea.

Our endeavor is only to ensure we bring good teas for tea lovers that are delicious and healthy and are sourced ethically. We will always follow Mr Puri's path of unwavering commitment to quality, freshness, and purity of origin, now and forever. We thank our patrons for showering their love on us. And we promise you the most authentic tea experience always.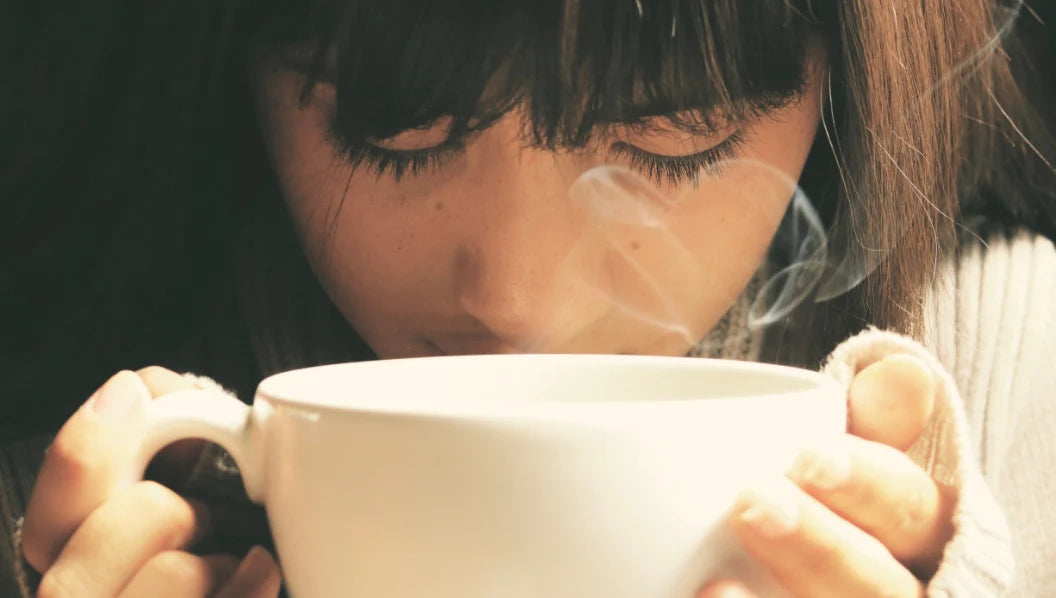 ×
Shikha Puri, Co-Founder & CEO
TeaCupsFull is the brainchild of Shikha Puri. An Advertising and Marketing professional with over 15 years experience of working on various brands in leading MNC ad agencies, Shikha launched her own brand and loves to nurture it. She took a break from her career in advertising to look after her son and gave birth to another baby TeaCupsFull. An expert in strategic brand thinking and management, she is married in a tea family and decided to take the tea legacy forward by translating the family expertise.
×
Divya Puri, Co-Founder & Tea Taster
Divya was born in Thurbo Tea Estate, he started learning about tea tasting from his father at the age of 16. He is the mastermind behind all our teas and blends. He is truly passionate about his work and is always innovating new blends. He leaves no stone unturned to ensure each blend he brings is the best of its kind. He is a post graduate in Finance and Marketing and started his career with Duncans Tea as a Tea Taster. He has over 30 years of experience of working with various corporates.
×
Kumkum Puri, The Better Half of Tea
The matriarch of the Puri clan, Kumkum lived in the tea estates for major part of her life. She stood with N.K Puri in all adversities and supported him while he produced outstanding tea every time. She truly imbibed the tea culture and is known in the fraternity as a great hostess who entertained state dignitaries and international buyers. She also helped the women workers in the tea garden with vocational training in areas of child care and stitching.
×
Mr N.K Puri, Planter. Curator. Connoisseur.
Narendra Kumar Puri was a tea planter with Goodricke Group for 36 years. He joined Duncan Brothers in the Dooars in 1966. He was later transferred to Darjeeling District in 1970, as he knew the local language and was able to translate the instructions for the labour. He worked in Badamtam Tea Garden, Barnesberg Tea Garden, Thurbo Tea Garden, Runglee Rungliot Tea Garden, and Marybong Tea Garden.
He was transferred to the Dooars, which are in the foothills of Darjeeling, where he was posted in various tea gardens, including Chalouni Tea Garden, Chulsa Tea Garden, Aibheel Tea Garden, Sankos Tea Garden, Leesh River Tea Garden, and Danjughar Tea Garden. He was fondly known as "NK" among his colleagues. He produced teas that commanded the highest prices in the tea auctions and won many awards and accolades for it.

Sustainable Agricultural Practices He instituted the best agricultural, sustainability, and production practices, ensuring that the tea estates would continue to produce the highest quality tea even today. He turned unprofitable tea estates into profitable ones.

The Man with 'Green Fingers' A nature lover, one of his many nicknames was 'Man with Green Fingers' because he cared deeply about environmental preservation. He believed in giving back to nature and planted large tea nurseries. He carried out large-scale transplanting of old tea bushes by replacing them with high-yielding Jats and clones from the nurseries that he had planted. These gardens continue to produce some of the best teas in the country.

Heart of Gold As the head of the tea estate, he was fair and just. He believed in the people that worked for him, and his acts of kindness are remembered fondly by countless people whose lives he touched. He had good judgment about people and cared for all those who lived and worked on the estate. He made sure they had a safe place to live with access to running water and sanitation facilities. He ensured that the children went to school and actively supervised their progress.

An Entrepreneur at 74 He always believed in the mantra, "Nothing Ventured, Nothing Gained." At the age of 74, he and his daughter-in-law Shikha Puri founded TeaCupsFull with the sole objective of bringing authentic teas for tea lovers.