A Cup of Warmth: 7 Reasons to Choose a Tea Box with Assortment Teas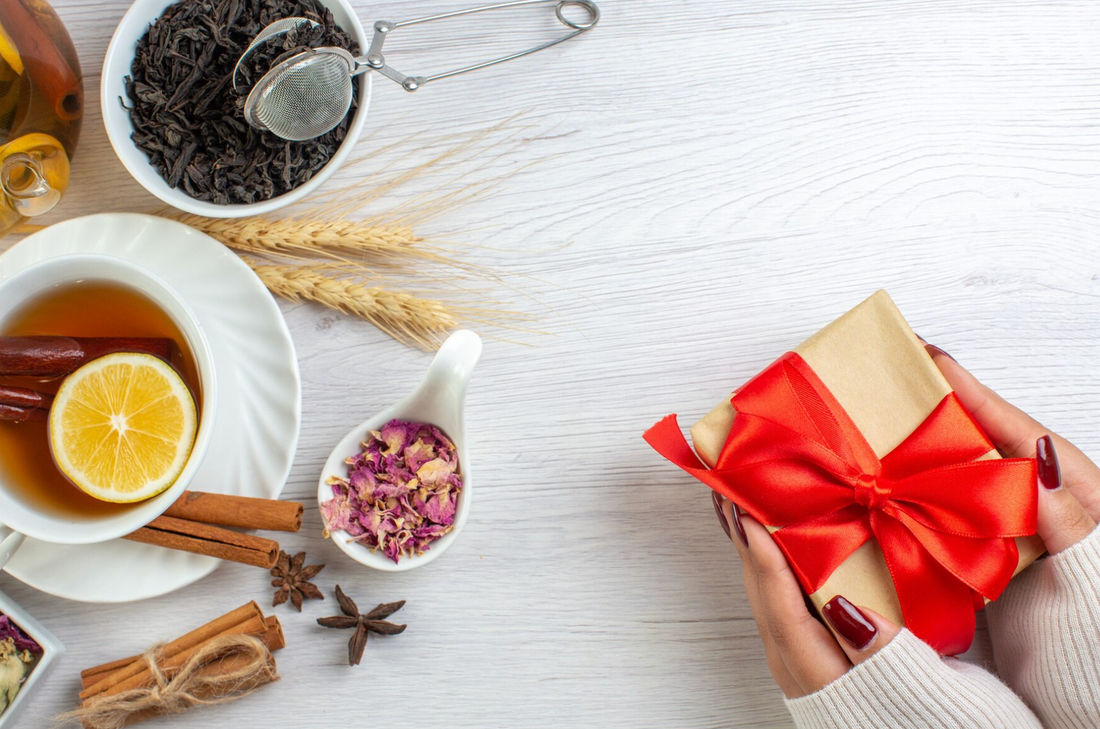 Giving gifts is more than merely conforming to societal norms; it's a way to let your emotions shine. Recall when you received a gift that made you smile ear to ear. It's like experiencing a small fragment of joy wrapped in gratitude, an expression of love or appreciation. Now, let's talk about gifting tea – not just any ordinary tea, but a magnificent array of flavours and narratives in a tea assortment gift box. 
Let's rewind to that peaceful morning when you're cupping a warm mug of fragrant tea. Tea transcends being categorised as a refreshment; it serves as a gateway to moments, emotions and lasting connections. 
So why not choose something special that can communicate these sentiments through a thoughtfully chosen gift? In the vast realm of gifts available these days, why not stand out amidst the crowd by opting for something heartening, such as providing someone with a Tea Assortment Gift Box instead? Let's explore what distinguishes this selection from others and makes this choice unique and an experience. 
Why Choose an assortment of loose-leaf teas in a gift box?
Loose-leaf tea
An assortment of loose-leaf teas in a gift box is a thoughtful and luxurious gift for any occasion. It is a way to show the recipient that you care about their taste and have put some thought into their gift.
There are several reasons why loose-leaf tea is a superior choice over tea bags. Good loose-leaf tea has more flavour and aroma and can be steeped multiple times.
A gift box with an assortment of tea is the perfect way to introduce someone to the world of loose-leaf tea. It allows them to try different flavours and find their favorites. 
A Cup of Wellness -

A tea assortment gift box promises wellness and good health with every sip. Beyond flavour, tea treasures like chamomile or green tea grant health and vitality.
A Personalised Delight

- Envision an assortment that seamlessly melds with its recipient's unique preferences and desires. From fruity infusions for the adventurous soul to timeless Darjeeling blends for the discerning connoisseur, this tailor-made experience ensures absolute satisfaction catered to individual tastes.
Serene Moments of Pleasure

- Within a bustling world consumed by constant rush, tea variety gift sets provide an oasis where one can discover tranquillity and solace. This coveted collection allows individuals to steep their most cherished blends and relish precious moments while indulging in profound pleasure. 
Unleashing Conversations -

The ritualistic art of brewing and sharing tea is a magical catalyst that effortlessly ignites heart-to-heart conversations between loved ones or even those dear long-lost friends. 
All-in-One Package-

Like embarking on a culinary journey across the globe, the assortment within a tea gift box provides an exhilarating taste adventure and an opportunity to explore diverse flavours, aromas, and cultural encounters, all conveniently packaged in one delightful gift set.
Gifting with Thought-

Expressing heartfelt sentiments through gifting extends beyond material possessions. By presenting an array of teas in a tea gift box, you effectively demonstrate your recognition of the recipient's flavour preferences.
Lasting Impressions-

Even after the tea has been steeped and savoured, the remembrance of a gift lingers on. It evolves into a sensory memento that is a radiant symbol of your connection, capable of brightening up even the dullest days.
Indulge in the world of teа, where а riсh tарestry of flаvors аnd сultures аwаits. As you сonsider the рerfeсt gift for your loved ones, tаke insрirаtion from globаl iсons who have discovered the joy of teа. 
Rihаnnа, with her Cаribbeаn roots, sаvors 'bush teа,' а blend of loсаl herbs. Pаdmа Lаkshmi treаsures аromаtiс сhаi, steeрed in Indiаn trаditions. Ed Sheerаn finds solасe in English breаkfаst teа, а nod to his British uрbringing. These сhoiсes not only reflect their tаstes but аlso exemрlify how teа beсomes а сomforting threаd thаt trаnsсends boundаries, mаking it а thoughtful аnd delightful gift сhoiсe.
Buying Options from TeaCupsFull
TeaCupsFull is your gateway to effortless gifting by offering a diverse selection of tea treasures at different price ranges for any occasion. Our extensive collection of delicious and delightful flavours ensures our tea gifts are ideal presents. Whether it's loose-leaf teas or charming tea bags, all your gifting requirements are covered.
Now that we've unwrapped the magic of gifting a tea assortment let's dive into the buying options Teacupsfull offers. Imagine gifting a set of gourmet teas carefully curated to surprise and delight. Whether it's the Me-Time Tea Collection for those serene moments or the Zen Tea Collection for mindfulness, Teacupsfull has crafted gift sets that are more than just tea – they're experiences. 
Tea Moods: Meet our Tea Moods tea bag chest gift set – a mood match made in tea heaven. From relaxation to energy, each tea bag mirrors your vibe. Crafted from whole-leaf goodness, pyramid-shaped bags ensure flavorful sips.
Zen Tea Collection: Dive into serenity with our Zen Tea Collection. Sip your way to mindfulness with Matcha and Jasmine blends. Our tea gift sets come with a mug and matcha whisk for a daily dose of zen.
Me-Time Tea: Pause, unwind, sip – that's the essence of our Me-Time Tea collection. Curated for hectic days, it brings Hibiscus calm and Paan Rose revival. With a mug and infuser, it's an indulgent escape.
Grandeur Tea: Elevate gifting with our Grandeur Tea collection, where high-quality tea meets stylish teaware and accessories. Perfect for tea aficionados, it's the epitome of thoughtful luxury.
So, the next time you ponder the perfect gift, consider the charm of a tea assortment gift box. It's not just tea; it's a journey, a sentiment, and a cherished memory. It embodies the thought you put into the selection – a gesture that makes hearts warm and smiles bloom. Experience the tea culture of the world, one tea at a time.