Barnesbeg Tea Estate - Producers of the Best Organic Green Tea in Darjeeling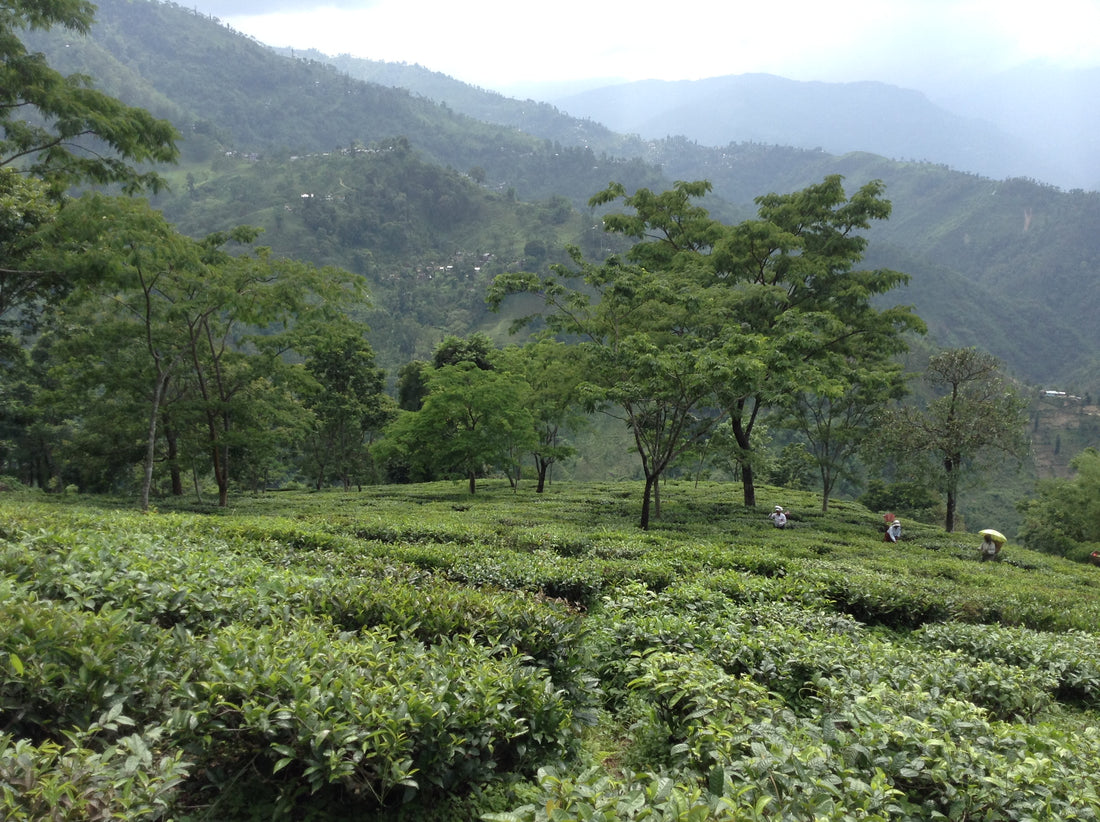 17km to the west of Darjeeling there is yet another Goodricke Group Ltd tea garden, Barnesbeg.It is well connected to the New Jalpaiguri railway station which is 90km away and to the Bagdogra Airport which is 95km away from the garden.
Facing the majestic peaks of the Kanchenjunga, this garden ranges from 780 to 3200 feet above sea level. The Little Rangeet river gushes down the valley, the garden enjoys a balmy cool weather which adds to the beauty and charm of the tea garden.
The garden was planted in the year 1877 by Christine Barnes. It is from his last name that the garden derives its name "Barnes" and 'bagh' which means garden. From April 2010, it is also Certified Bio –Organic Garden.It is the slopes and moderate climate is ideal for tea.
The garden grows both black tea and green tea with the help of its dual manufacturing process. Their Green Tea has consistently been rated as one of the best Organic Green Tea from Darjeeling. The Garden also manufactures Organic Moonlight White tea which is exported and highly sought after.
The garden is known for its well-styled teas and brisk liquors.
Some interesting personal stories:
Mr NK Puri worked in Barnesberg Tea Garden. His second son Aditya was born here in 1973. Mr Puri is the founder and Tea Master of Teacupsfull.
Mr Jivan Pradhan worked in Barnesberg Tea Garden. He is now a Tea Master with Teacupsfull.
The Darjeeling Ropeway used to go through the tea garden and all the way to Singla recalls Mr Puri's elder son. The ropeway would invariably stop midway and from the cable car, you can see the lush green tea bushes.
There is a ropeway that exists between Barnesberg and Badamtam in the 1970's daily provisions and green leaf used to be exchanged between the two gardens. What remains now are the iron structures and a defunct ropeway.
Mr Puri recalls "On a Wednesday, the bastee people would head towards Singamari with fruits and vegetables I would buy baskets of oranges and papayas for my parents who lived in Darjeeling". 
Mr Pradhan recalls "the garden also had lots of wild growing orchids and lots of orange orchards close to the bastee which lends its taste to the tea"
When we bought our batch of Organic Green Tea from Barnerberg we were informed that Mr Samir Gupta was the Manager posted there, Mr Puri fondly remembers him for his hard work and determination when he joined Goodricke in Daghjuar. 
You can buy authentic Barnesberg Organic Darjeeling Green Tea and Organic Moonlight White Tea from www.teacupsfull.com selected by Mr Puri and Mr Pradhan Ex Goodricke Tea Planters, an assurance that no other tea boutique can give.