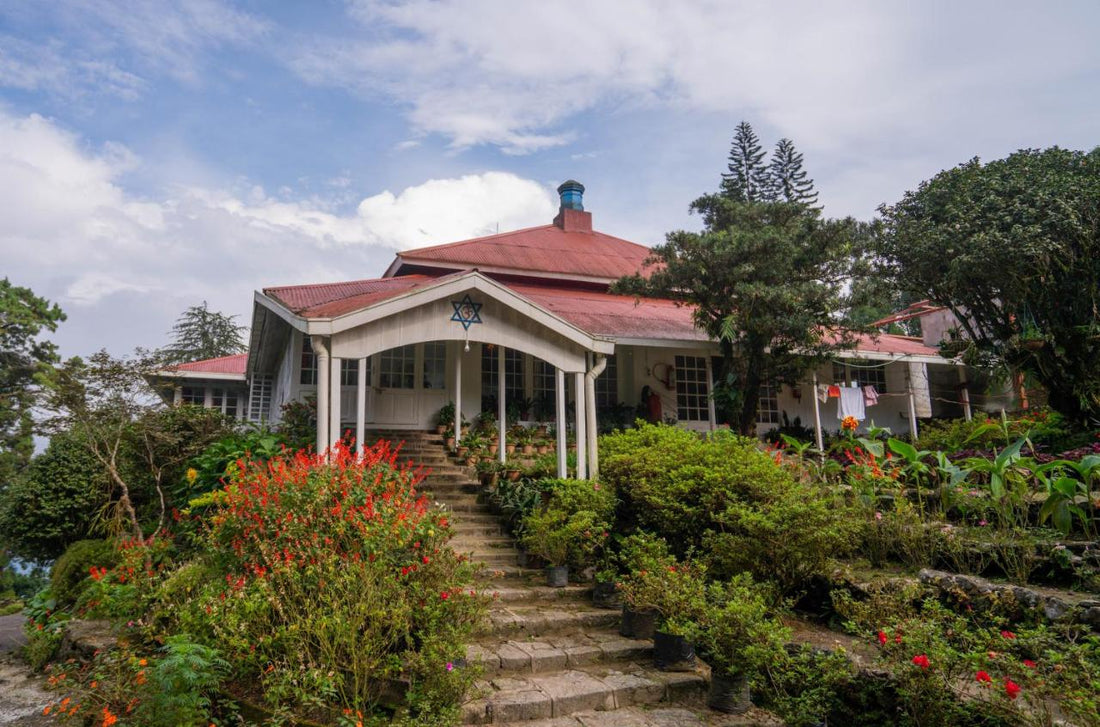 Goomtee Tea Estate, nestled between Jungpana to the East and Castleton to the West, is a magnificent garden. Established in 1899 by British pioneer Henry Lennox, the garden was later acquired by renowned planter G.W. O'Brien.
After World War II, the estate was purchased by Nepal's ruling Rana family and by the mid-fifties, management was taken over by Mahabir Prasad and the Kejriwal family.
In response to the growing global demand for organic teas, Goomtee's Majhua Division is currently in its final year of conversion to organic farming under the guidance and inspection of IMO/Switzerland. The tea is processed separately in the Goomtee Factory according to ISO 9001 and HACCP standards.
Goomtee's Darjeeling Tea is traditionally processed using the "Orthodox" method. Cultivated at an altitude of over 4500 ft and harvested using excellent methods, the pure china tea leaf is of exceptional quality.
The withered leaf is rolled under pressure in rolling machines, releasing natural juices that promote oxidation and pigmentation. The leaf is then thinly spread in a cool, well-ventilated room to slowly ferment. These distinguished teas are marketed as "Muscatel Valley" and sold alongside Goomtee teas.
The estate also has a heritage bungalow that used to be Henry's family residence and is now over 100 years old. The bungalow has been renovated and is now open to tourists. It offers stunning views of mountains and valleys all around.
Goomtee is the famous muscatel belt and is known to make exceptional quality Darjeeling Tea. You must try their first flush and second flush tea.