Grub Fest Chandigarh, 2017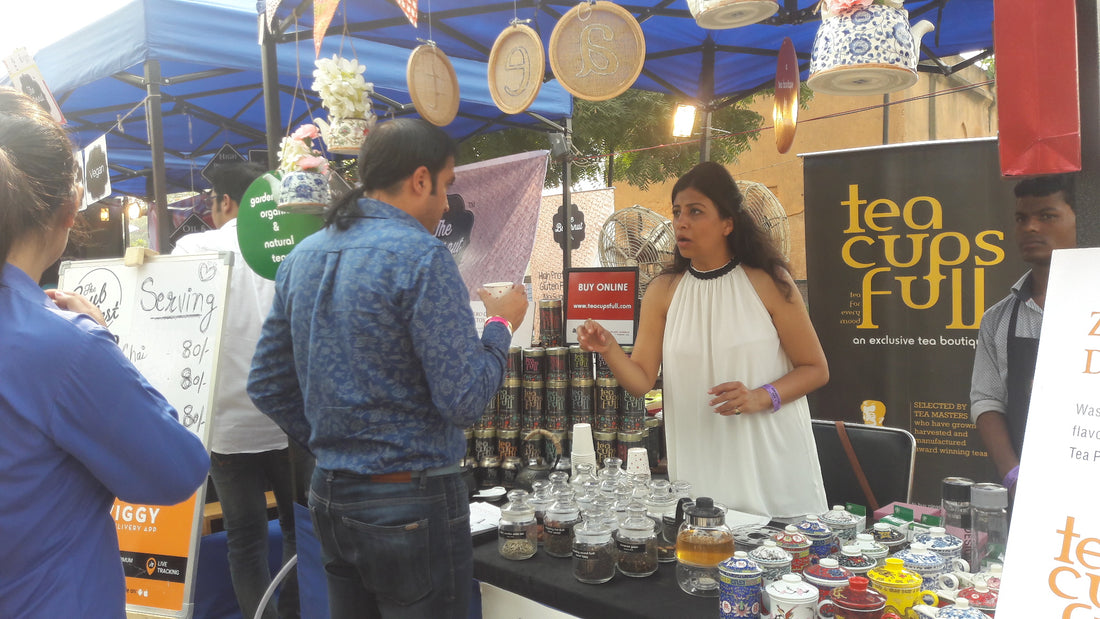 Hello Chandigarh, after participating in The Grub Fest in Delhi we are making our way to Grub Chandigarh for the first time. We will be at Stall No. 11 on 11th & 12th of November, 2017.
At Grub Delhi, we enjoyed brewing tea for connoisseurs and enjoyed conversations over cups of tea. We hope to do the same in Chandigarh. 
We will be conducting Tea Tasting sessions on 11th & 12th of November. You can pre-book tea tasting sessions and learn about tea at our stall. We have over 30 varieties of tea but you will be able to taste 5 – 7 teas at our stall because of space constraints.
You are welcome to drop into our stall to buy authentic and pure natural teas. Our Tea Tasters will be at the Grub Fest. You can ask them any question about tea, tea diets, weight loss etc.
If you are looking at introducing tea as part of your restaurant menu, discuss it with our experts who will guide you on the teas, menu and tea pairings. You can also discuss white labelling and custom packaging with them also.
You can discuss anything about tea with us:
Tea Tasting
Tea Menus
Tea Diets
Tea and food pairing
Tea Tasting Collaborations
White label discussions
Our teas and Teaware will also be on display and sale. Look forward to meeting you and having conversations around tea.
About Teacupsfull:
Teacupsfull is a registered brand owned by Arthavya Fine Teas. The promoters are of Ex Goodricke Group - India's second largest tea company, Duncans and Mcleod Russel. They have more than 50 years experience in tea.
Teacupsfull has an exclusive tea store in Gurgaon which is the city's only Tea Boutique run by a Tea Planter's family) in DLF Phase III, Gurgaon, Haryana.
For prior appointments with our experts please call Shikha Puri – 9873414857