Masala Chai with Selena Gomez: Learn How to Make the Pop Star's Favorite Indian Tea
How to Make Selena Gomez's Masala Chai
Introduction
Masala chai is a delicious and warming Indian tea that is perfect for any occasion. It is made with black tea, spices, and milk, and it has a rich, complex flavor that is both invigorating and soothing.
The word "masala" means "spices" in Hindi, and masala chai is literally "spiced tea." The spices that are typically used in masala chai include ginger, cloves, cardamom, cinnamon, nutmeg, and allspice. These spices give masala chai its unique flavor and aroma.
Selena Gomez is a fan of masala chai, and she even shared her own recipe for it on her cooking show, Selena + Chef. In this blog post, I will share her recipe, as well as some tips from Padma Lakshmi, a celebrity chef who is also a fan of masala chai.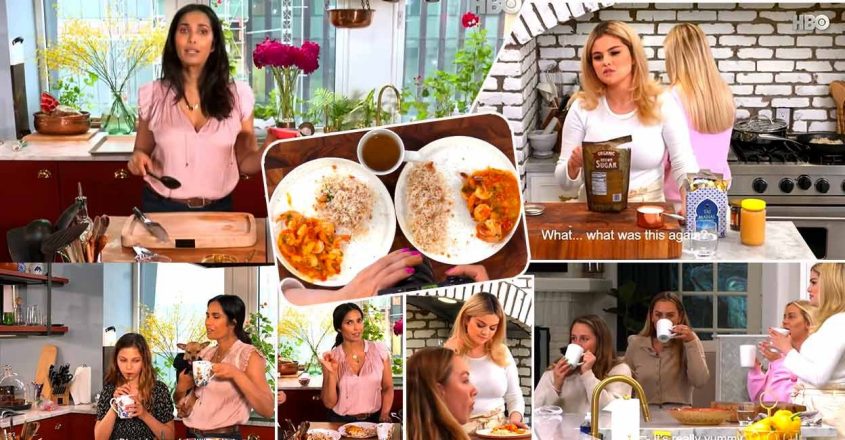 Ingredients
2-inch piece of ginger, peeled and sliced
3 teaspoons loose leaf chai leaves
4 whole cloves
1/2 teaspoon cardamom powder
3 teaspoons brown sugar
1 tablespoon honey
3 cups water
1 cup milk
Instructions
In a medium saucepan, combine the ginger, chai leaves, cloves, cardamom powder, brown sugar, and honey.
Add the water and bring to a boil over high heat.
Reduce the heat to low and simmer for 5 minutes, or until the flavors have melded.
Stir in the milk and heat until just warmed through.
Strain the chai into cups and enjoy!
Tips from Padma Lakshmi on how to make Masala Chai
Padma Lakshmi recommends using loose leaf chai leaves instead of tea bags. She says that loose leaf chai leaves give the chai a more authentic flavor.
She also recommends using whole cloves instead of ground cloves. She says that whole cloves have a stronger flavor that really stands out in the chai.
Padma Lakshmi says that you can adjust the sweetness of the chai to your liking. If you like your chai sweeter, add more brown sugar or honey. If you like it less sweet, add less.
She also says that you can add other spices to your chai, such as cinnamon, nutmeg, or allspice. These spices will add additional depth and complexity to the flavor of the chai.
Additional Tips
Use fresh, cold water. This will help to bring out the flavors of the chai.
Don't overcook the chai. If you simmer it for too long, the flavors will become bitter.
Strain the chai before serving. This will remove any impurities and make the chai smooth and creamy.
Serve the chai hot. This is the best way to enjoy the full flavor of the chai.
Enjoy your chai with friends and family! Masala chai is a great way to warm up on a cold day or to celebrate a special occasion.
I hope you enjoy this recipe for Selena Gomez's masala chai! It is a delicious and warming drink that is perfect for any occasion. And with the tips from Padma Lakshmi, you can make the perfect cup of chai every time.