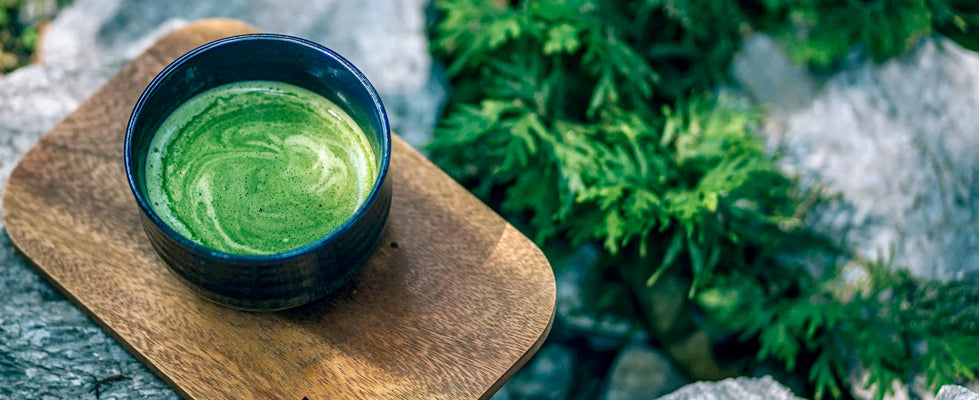 Prep Time: 5 minutes
Total Time: 5 minutes
Yield: Serves 1
Ingredients:
Instructions:
Add Teacupsfull - Japanese Matcha Tea Powder, 

hot water pure maple syrup to a mug and stir well.

Heat the unsweetened almond milk by boiling it

Add the hot almond milk to the mug with the matcha mixture, give it a stir, and enjoy!
Health benefits of Matcha Green Tea
One serving of matcha green tea has the nutrition benefit equivalent to 10 cups of green tea

When you have matcha green tea, you are having the entire leaf

Matcha green tea has 137 times more antioxidants than regular green tea

It is packed with antioxidants and is a rich source of EGCG

Drinking Matcha boosts your metabolism and helps you burn calories

It is a natural detox for the system.

It enhances the mood and aids in concentration

It relaxes the body and calms the mind

Lowers cholesterol and blood sugar
Matcha tea is a superfood and has a positive impact on your health and well being, including it in your daily diet will keep you healthy.