Tubelight, Salman Khan is a big fan of Green Tea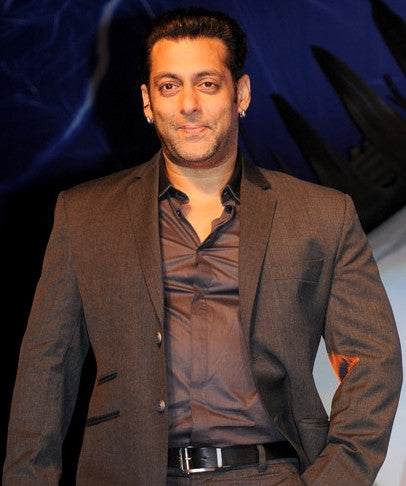 Bollywood and screens across the country are gearing up for another blockbuster Tubelight in June 2017. Salman Khan's movie Tubelight is getting released on 23rd of June before Eid.
Set in the 60s with the scenery of Indo-China war, the film is somewhat roused by the film Little Boy. Kabir Khan picked this subject on the grounds that despite the fact that the film is set in the 60s, the issue raised is significant even today. The trailer begins with a declaration by an Indian Army officer from the Kumaon Regiment requesting support from the regular citizens as the borders need more people. An energetic Laxman (Salman Khan) raises his sibling Bharat's (Sohail Khan) hand with a decent goal, much to his dismay that his sibling should leave for the fringe himself. He tails them on a bike and is called by the name Tubelight when he tumbles from it. After not being able to hear from his brother for long, Laxman chooses to stop the war so as to recover his sibling. After Bajrangi Bhaijaan, Kabir Khan and Salman Khan meet up to recount another inspiring tale about the power of doing great. 
The 51-year-old Salman is hot favourite in India and he has entertained us for over 25 years now. We recently came across a report in Times of India that the actor is a big fan of green tea.
Apparently, Salman used to be a huge coffee and black tea addict, according to sources, the actor was suffered a neurological condition called trigeminal neuralgia, which was causing acute pain in his cheeks and jaw and underwent a surgery in September 2011 in Los Angeles after which he switched to green tea.
The beverage is known for its multiple health benefits and is now Salman's constant companion and partner on sets and at home. The source further confirmed that the actor is often asking his spot boy, "Arey,
green tea
pilao."
Here are 7 reasons what green tea can do for you
and why Salman switched to Green Tea.
Green Tea is loaded with antioxidants which help protects the skin from free radicals, which cause wrinkling and skin ageing.
Green tea aids body weight loss.
Regular consumption helps lower cholesterol level.
It improves bone density and keeps your bones strong.
Green tea boosts your memory and keeps you alert.
Green tea helps reduce the risk of cancer.
Green tea prevents you from getting a cold or flu.
*Salman Khan does not endorse teacupsfull
a