What does Darjeeling Tea taste like?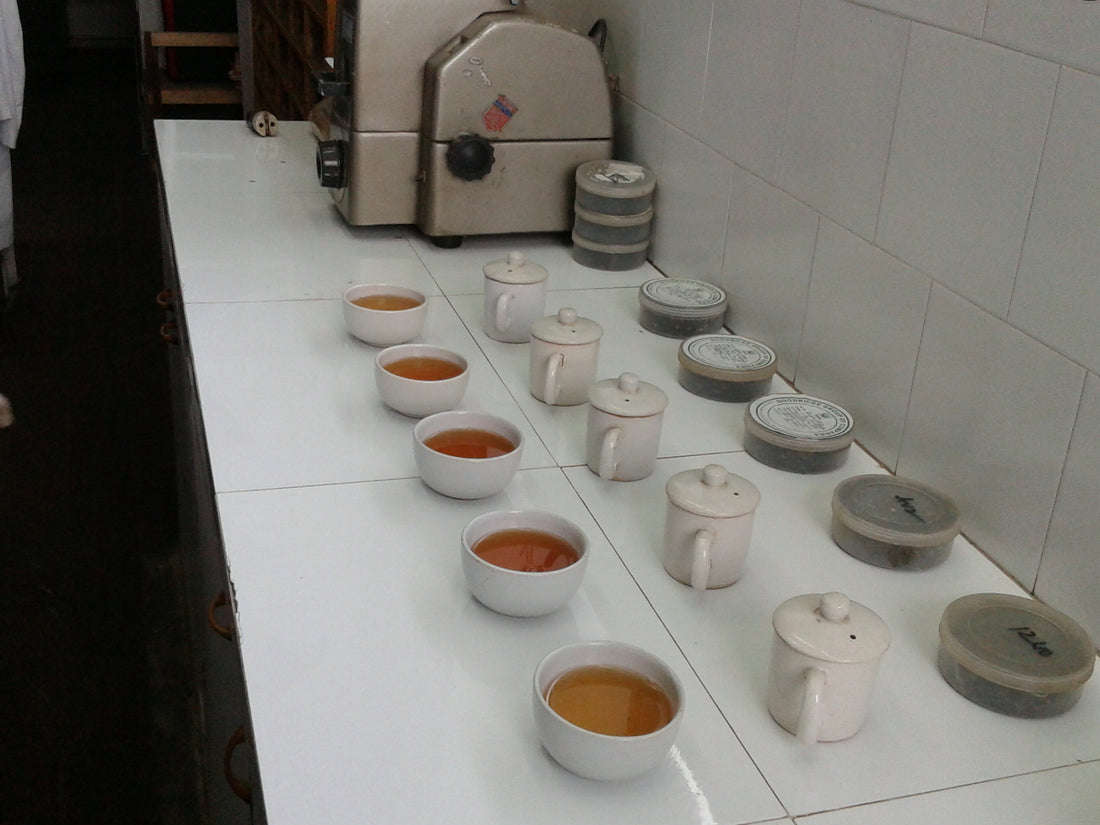 The taste of Darjeeling tea is as mysterious as the hill and the Himalayas. The unique flavour of Darjeeling comes from its bushes and its intricate harvesting and processing. It is lighter and less astringent than most black tea, but more layered and complex than most greens.
The nuances of difference are what marks Darjeeling Tea – from delicate vegetal, mossy, fruity, and citrus flavours to its prized muscatel which has -sweet tasting notes are similar to Muscat wine. When you buy Darjeeling tea from a particular estate, the tea will taste different depending on when it's harvested.
Mr N K Puri, Darjeeling Tea Planter
doing Tea Tasting in Badamtam Tea Garden explains Darjeeling has three flushes that span the tea growing season. The highly prized
first flush
is where you can find some really interesting, delicate flavours. The
second flush
from the more mature plant is where the Muscatel flavours come out. The third flush (Autumn Flush) produce a very dark leaf that steeps up a full-bodied and naturally fruity flavoured tea.
Pure Darjeeling Tea possesses a flavour and quality, which sets it apart from other teas. As a result, it has etched out a continued patronage of discerning consumers worldwide for more than a century. It is globally acclaimed as "The Champagne of Teas". The aroma and taste of Darjeeling Tea are unparalleled in the world. Tea from Darjeeling has been savoured by connoisseurs all over the world.
The region produces some of the finest White, Black, Oolong, Green and speciality teas, there are a total of 87 tea estates in the hills that have been accorded the right to label its produce "Darjeeling Tea" by the Tea Board of India.
Teacupsfull brings the best Darjeeling tea from select estates for connoisseurs worldwide. The teas are selected by our Tea Masters who have worked in the prized estates of Darjeeling like Thurbo, Badamtam, Ging, Runglee Rungliot, Baresberg, Marybong and other Goodricke Group owned tea estates. Our promoters collectively have more than 100 years experience of growing, harvesting and manufacturing tea.